Meet Our Orthodontic Team
At the orthodontic practice of Dr. Benjamin F. Lowe, Jr., DDS, MS, our friendly, dedicated, and energetic orthodontic team is committed to working with you and your family to create a positive orthodontic experience every time you visit our practice.
We welcome you with warm smiles to our practice!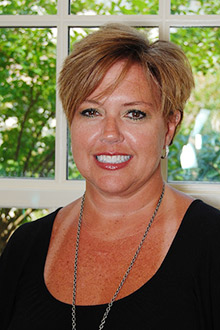 Amy
Front Office Specialist
I help to schedule all our patient appointments and work with the financial aspect of our patients' treatments. It is wonderful to get to know so many interesting people and I learn something new from them every day. Seeing their smile when treatment is complete makes my day! Everyone in our office is friendly and fun, and patients love that we have a basketball court in our treatment room! My husband Ben and I have two daughters. Our oldest daughter Maddison and her husband Blake have two adoreable sons, and our youngest is Alyssa. I spend my free time reading, going to the beach, and attending church.
Karla
Front Office Specialist
As a front office specialist I partner with Amy in scheduling our patients' appointments, answering phone calls, setting up contracts, and corresponding with insurance providers. I view each patient as a friend I haven't met yet, so getting to know them is fun and interesting. I enjoy the opportunity to be a bright spot in someone's day by treating them well and providing them with genuine quality care. I am a Christ follower and try to reflect that in my actions. My family and I are members at St. Marks Church. I'm blessed with my husband Richard, and two daughters, Chandler and Macy.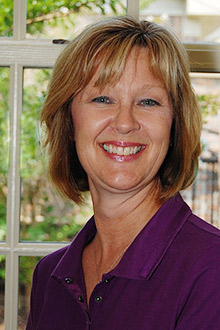 Linda
Orthodontic Assistant
I have been in the orthodontic field for 32 years and with this practice for the last 17 years. I assist Dr. Lowe chairside and still look forward to going to work every day. I love seeing the transformation of each patient's smile! Hopefully, when they leave our office, they will have had a pleasant experience. It is great that I get to work with my friends all day and Dr. Lowe is an honest man who respects his staff and his patients. I am married with two daughters and three grandchildren. I am very active in my church and I love to be outside working in my garden and playing with my grandchildren.
Jessica
Orthodontic Assistant
I assist Dr. Lowe chairside, as well as take impressions and X-rays and adjust wires. I like being able to get to know my patients on a personal level and I love hearing all about their fun school activities. I have built some wonderful relationships working here over the years, both with our patients and our staff. We all like to laugh and have fun, making our office environment great for everyone. I love spending my time being a mom to my daughter, Gracelyn, son Jase, with my husband Royce. I also enjoy going to the movies and being with my family.
Sandra
Orthodontic Lab Technician
I work in our in-house lab fabricating study models and making retainers, nightguards, and appliances for our patients. From time to time, I'll also assist Dr. Lowe chairside if I'm needed. I love that my job provides me with new challenges every day and allows me to work with my hands and be creative. Dr. Lowe is a wonderful person to work for. He is a very dedicated Christian, very laid back, and he treats each patient and employee as if they were the only one. My husband's name is Asie and I love spending time with him on our family farm. I also enjoy vacationing in the mountains and participating in church activities.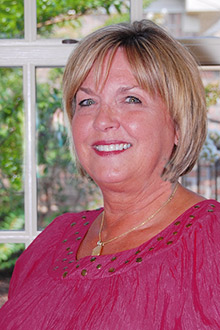 Gale
Orthodontic Assistant - Happily retired as of 2017 but still part of the Team!
As an orthodontic assistant, I work with Dr. Lowe chairside during patient appointments. I try to make each patient's visit a positive and pleasant experience and love seeing the beautiful smiles that we help produce. I love my coworkers like my own family and we work very well together as a team. Dr. Lowe is wonderful to his patients and treats his staff with respect. My husband's name is Larry and we have a son, Josh, a daughter, Kathryn, a daughter-in-law, Nikki, and a dog named Annie. I love spending time with my family and going to the beach!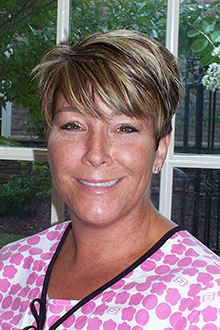 Marcie
Orthodontic Assistant
I am one of Dr. Lowe's assistants, helping him during patient appointments and making sure our patients are happy and comfortable. I really enjoy getting to meet all our patients and their families and hearing all about their lives outside the office. It's nice to build more of a personal relationship with them. Our office is really like a big, extended family. Dr. Lowe has a great personality and he makes coming to work every day enjoyable. My husband's name is Derick and we have two dogs, Dutch and Tucker. I am very active in youth group activities and used to compete in body building!