Meet Our Orthodontic Team
At the orthodontic practice of Dr. Benjamin F. Lowe, Jr., DDS, MS, our friendly, dedicated, and energetic orthodontic team is committed to working with you and your family to create a positive orthodontic experience every time you visit our practice.
We welcome you with warm smiles to our practice!
---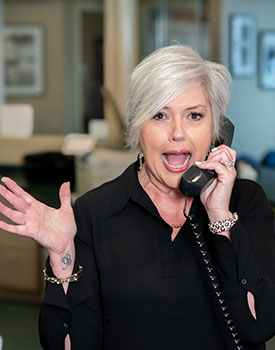 Amy
Front Office Administrator
I help to schedule all our patient appointments and work with the financial aspect of our patients' treatments. It is wonderful to get to know so many interesting people and I learn something new from them every day. Seeing their smile when treatment is complete makes my day! Everyone in our office is friendly and fun, and patients love that we have a basketball court in our treatment room!
I have been married to my best friend Ben for 30 years. I have two beautiful daughters, a wonderful son-in-law, and two precious grandsons! Ben and I love the beach and spending time with family and friends!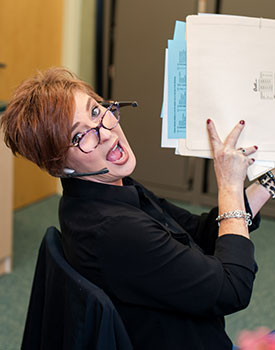 Karla
Front Office Administrator
As a front office specialist, I partner with Amy in scheduling our patients' appointments, answering phone calls, setting up contracts, and corresponding with insurance providers. I view each patient as a friend I haven't met yet, so getting to know them is fun and interesting. I enjoy the opportunity to be a bright spot in someone's day by treating them well and providing them with genuine quality care.
I love people! Spending time with my family and friends is by far my favorite pastime. I also enjoy movies, traveling, and games. I have two beautiful adult daughters, their families, and a precious granddaughter. I am a Christ follower and try to reflect that in my actions.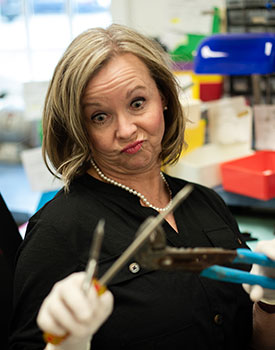 Sandra
Orthodontic Lab Technician
I am very blessed to be a part of this family after almost 32 years. I work in our in-house lab fabricating study models and making retainers, nightguards, and appliances for our patients. I love that my job provides me with new challenges every day and allows me to work with my hands and be creative. Dr. Lowe is a wonderful person to work for. We are a Christian family whether at work or at home. We share our faith, happiness, and dedication to patients.
I have been married for 40 years to my husband Asie. I am the fourth generation living on our farm in Northern Orange County, Cedar Grove, NC. I am a Christian and Treasurer of Mt. Zion Christian Church, Mebane, NC. My interests consist of playing with my dog Chocko, trail riding on 4-wheelers with my grandson, water sports, and vacationing in the mountains.
Marcie
Orthodontic Assistant
I am one of Dr. Lowe's assistants, helping him during patient appointments and making sure our patients are happy and comfortable. I really enjoy getting to meet all our patients and their families and seeing the transformation of their smiles. It's nice to build more of a personal relationship with them. Our office is really like a big, extended family. Dr. Lowe has a great personality and he makes coming to work every day enjoyable.
I've been married to my husband Derick for 27 years. I love our family and our church family, and first and foremost, Jesus. We have two Labrador retrievers, Tucker and Cole, who we love to pieces and can't imagine our lives without them.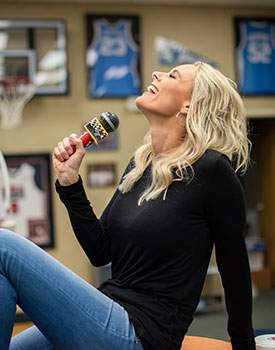 Jessica
Orthodontic Assistant
I attended ACC dental assisting program and graduated in 2005. Dr. Lowe was one of my rotations through dental school and he offered me a position while I was still in school. I have been here 15 years this year! I love to see the beginning of a patient's journey in treatment and then the end result when they are done. It never ceases to amaze me!
My husband Royce and I have two kids, Gracie and Jase. I live for the summertime and we have a boat and love going to Hyco Lake as a family. We also love the beach and go every chance we get in the summer. My kids are my world and being a mom is the best! I love the Lord and my family more than anything.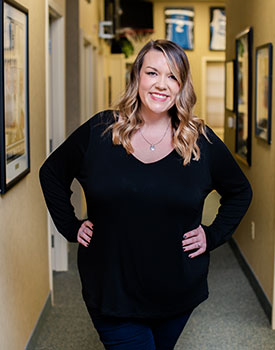 Caroline
Orthodontic Assistant
I graduated from ACC's dental assisting program as a DA II in 2011. I previously worked in two other orthodontic offices, but my long-term goal was always to work for Dr. Lowe! I got my wish in 2016! I work hands on with patients and help Dr. Lowe at chairside. I have the pleasure of interacting with and getting to know each individual patient, seeing his or her smile change for the better over time. It's a truly rewarding experience.
I've been married for five years to my husband Jeremy. We have a two-year-old daughter, Audrey. We enjoy spending time together with both of our families and spending time at the beach!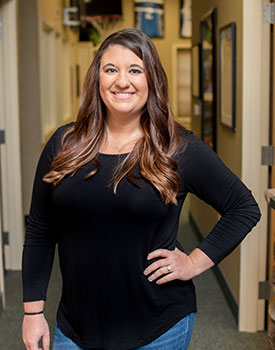 Santanna
Orthodontic Assistant
I earned my Dental Assistant II certification at Alamance Community College in 2010 and joined Dr. Lowe's team in 2017. My job allows me to work directly with patients, providing them with high quality care from the moment their braces are put on to when they're taken off. Our patients are all interesting people, and I enjoy getting to know a little more about them at each visit.
I am married to my husband David. We have two dogs, Ruger and Kenzie. We enjoy going to Oak Island and enjoying all of our favorite spots there. When we are home, we enjoy hanging out with our family and friends and watching the Hurricanes.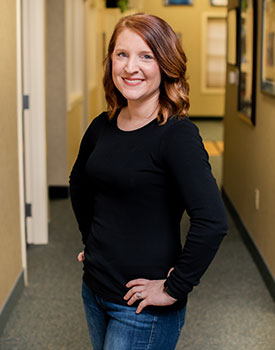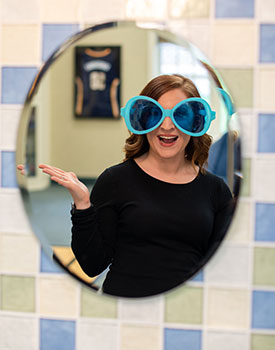 Amber
Orthodontic Assistant
I graduated from Alamance Community College in 2011 with a diploma in dental assisting. Since then, I have worked in pediatrics and orthodontics, finding my home here at Lowe Orthodontics in 2019. While assisting Dr. Lowe, I get to see our patients' smiles change for the better and the amazing transformations that take place! I enjoy building relationships with patients over the span of orthodontic treatment, celebrating their new smiles with them at the end.
I am married to my best friend. We are the proud parents to the best three-year-old, Ellison. We also have two sweet pups, Cooper and Bella. We are very involved in church as my husband is a part time youth pastor. During my spare time I enjoy spending time with my family and friends, traveling and seeing new places, and I have recently developed a drive for becoming the "best me" and fitness.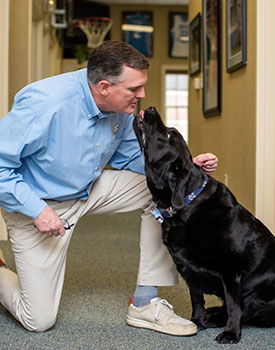 Wally
Part Time Therapy Dog/Patient Encourager
Dr. Lowe is not only my boss but he is also my dad! I usually come to work one day per week. My main job is to make all of our patients smile and I also help to calm down little kids (and big kids too) who might be nervous about getting braces. In my spare time, I like to sleep and eat (a lot) and play with my mom and dad and all my friends. My favorite things to do are swimming at the lake and fetching tennis balls on the beach. Did I mention that I also like to eat?